About CartuneZ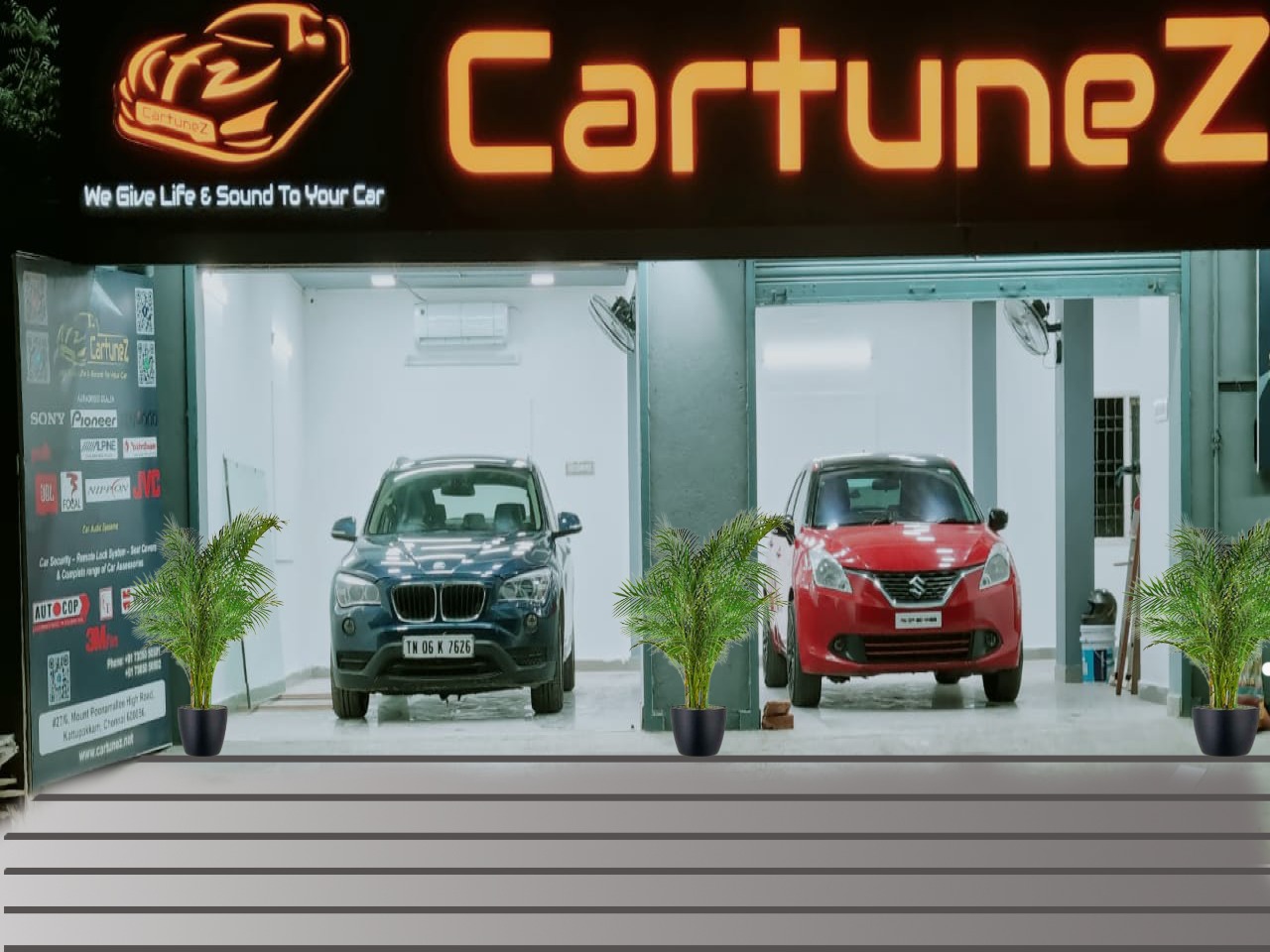 We cannot fit into this small screen but still we shall try to showcase about us in this page. :)
Who We Are?
We are the best designers for your car in the city. We will fulfill all your car care needs, car ceramic coating, car wrap, car audio, car ppf chennai, car detaining and A to Z of your car cosmetics in one floor! In a deliberate attempt to meet the expectations of auto enthusiasts acrossm, we are here to help you brightenup your car. We provide varity of brands in each category of products like, Ceramic Coating, Paint Protection Flim, Speakers, Woofers, Amp's, Seat Covers, Steering Covers, Head Lights, Fog Lights, Door Pads, Door lights, Fancy Lights, Floor Mats, Window flims.
Our Vision
We are commited to provide the best quality to you with the better price comparing in the current market. We handle all types of cars from Budget cars to premium cars services. We are directly interacting the clients to understand the expectations and we ourself equipe our selfs on the latest technologies to groom your car to meet beyound your expectations.
Brands We Deal With
Audi Car | Bmw Car | Chevrolet Car | Datsun Car | Fiat Car | Ford Car | Hindustan Car | Honda Car | Hyundai Car | Jaguar Car | Jeep Car | Kia Car | Land Rover Car | Lexus Car | Mahindra Car | Maruti Suzuki Car | Mercedes Benz Car | MG Car | Mini Car | Nissan Car | Opel Car | Porsche Car | Renault Car | Skoda Car | Tata Car | Toyota Car | Volkswagen Car | Volvo Car.
Accessories In Store
Car Exterior Accessories | Car Lights | Car Dashboard Accessories | Car Seat Covers | Car Foot Mats | Car Steering Covers | Car Tool Kits | Car Shampoos | Car Pressure Washers | Car Polish | Car Headlights | Car Tail Lights | Car Drl Lights | Car Parking Sensors | Car Cables | Car Flood Lights | Car Scratch Removers | Car Blind Spot Mirrors | Car Air Purifiers | Car Tissue Box | Car Sunglass Holder | Car Armrests | Car Body Covers | Car Bumper Guards | Car Charger | Car Cover | Car Door Guards | Car Duster | Car Fog Lamp | Car Steering Knobs | Car Stickers | Car Sunshades | Car Wiper | Car Wiper Blades | Gear Knob Covers | Leather Seat Cover | Mobile Holder | Tyre Inflator | Car Vacuum Cleaners | Car God Idols | Car Horns | Car Key Covers | Car Mobile Chargers | Car Mobile Holders | Car Mud Flaps | Car Perfumes | Car Seat Cushions | Car Tyre Inflators.
We are always happy to get your feedback in the Social Media Pages.